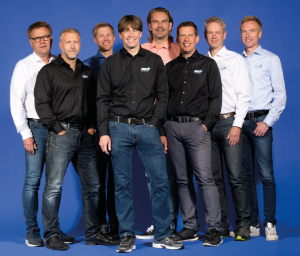 Part Development supports organizations across a range of industries and types of business in developing and enhancing their competitiveness. Part Development has many years of experience in business development from both the public and private sectors and through our own research.
Our approach stems from the ways of thinking and acting that are the backbone of Lean. Problems and opportunities are met with the conviction that working on the details has an impact on the whole system and establishes an efficient operation. One important part of our service is that we provide support for improvement work rather than performing it ourselves. In this way the customer's need for external support is minimized and the knowledge about implemented improvements remain within the customer's organization.
Part Development also provides needs-based Lean training programs and we believe in learning by doing. Therefore, as much as possible, our teaching involves practical exercises in which the customer has the opportunity to learn in his or her own operation. To further support learning we have developed different types of business games and we have also written three books.

Print, PDF or E-mail